Android based Mobile OS MIUI 13 rolled out in Smartphones Redmi, Xiaomi, Poco, Mi. The Latest operation system update is loved by the users as its giving smoother experience but they are facing a problem in setting a Wallpaper Lock Screen in their Smartphone. In Fact they can not change the Lock Screen of their MIUI enabled devices. Here we'll guide you, How you can set Lock Screen Picture or Wallpaper in a smartphones.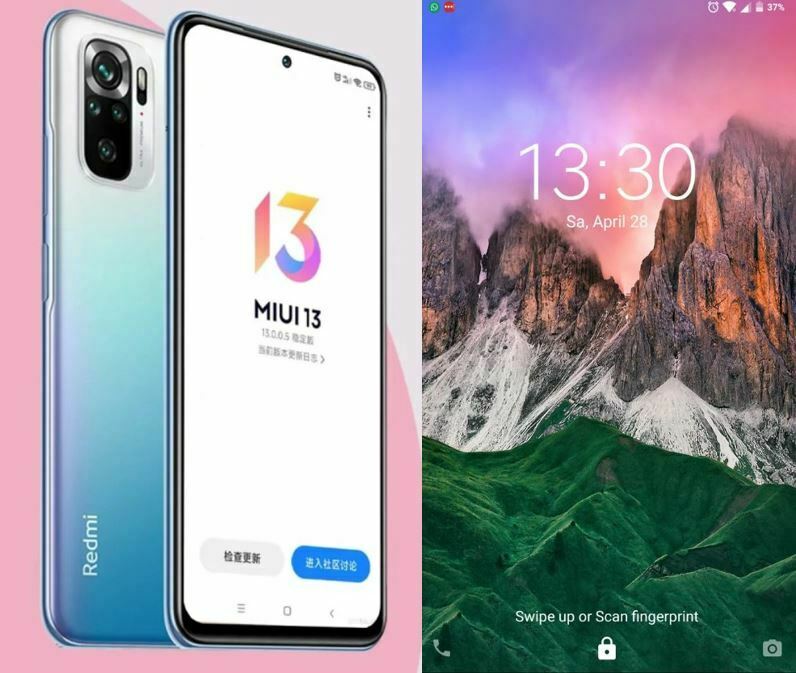 The Simple, Easy Working method of MIUI 13 Wallpaper change is mentioned here. Follow the step by step process and you will be able to change the wallpaper.
MIUI 13 Lock Screen Wallpaper | How To Change
Follow the Simple steps mentioned below to Set your Lock Screen Picture in Xiaomi | Redmi | POCO Smartphones.
Download Solid Explorer File Manager from Play Store
Open the App and Allow all the Required permissions to Run the App
Enable Hiddne Files Option by taping 3 dot Icon on Top Right Corner
Follow the Path: Internal Memory > Android > Data > com.android.thememanager > Files > MIUI > Theme > .Data > Content > LockScreen to Open Wallpaper Settings
Swipe Right to Select your New Wallpaper from the Internal Memory, Long Press on Selected Image and Copy
Swipe left to come back on File Manger, Paste the Image here
Now See the File name of existing wallpaper from the list below and rename the newly pasted picture with that name.
Now, go to the Theme Option of your phone and click on Apply setting from there.
After Applying theme again, Your New Wallpaper is set to Lock Screen
For your Knowledge keep checking the Smartphones for which Batch 1 and Batch 2 updates of MIUI 13 are successfully rolled out.
MiUi 13 second batch list updates are available in a mentioned smartphones devices below.
Redmi Note 9s, Redmi Note 9 Pro, Redmi Note 9T, Redmi Note 10 5G, Redmi Note 10T 5G, POCO M3 Pro 5G, Redmi Note 10s, Mi Note 10, Mi Note 10 Pro, Mi Note 10 Lite, Mi 10, Mi 10 Pro, Mi 10 Lite 5G, Mi 10T, Mi 10T Lite, Mi 10i, Mi 10T Pro
MIUI First Back Updates are available in below mentioned smartphone devices
Mi 11 Ultra, Mi 11, Mi 11i, Mi 11 Lite 5G, Mi 11 Lite, Xiaomi 11T Pro, Xiaomi 11T, Xiomi 11Lite 5G NE, Redmi Note 11 Pro 5G, Redmi Note 11 Pro, Redmi Note 11S, redmi Note 11, Redmi Note 10, Redmi Note 10 Pro, Redmi Note 10 Pro Max, Redmi Note 10 JE, Redmi Note 8 (2021), Xiaomi Pad 5, Redmi 10, Redmi 10 Prime, Mi 11X, Mi 11X Pro
Hope this method worked for you as it Try and Tested method worked for newly launched MIUI 13 Operating System updates in Xiaomi, Redmi and POCO Smartphones.