Skype Beta Web Version launched in USA and UK. Skype users can access the Web Interaction application without downloading the Skype on the the computer. Company launched the Web Version for the users which is accessible at the web.skype.com in US and UK.
Access your Skype Account with login credentials directly from the web browser interface. You don't need to download the software to computer. Just hover to the web interface, enter the login details and you are good to go.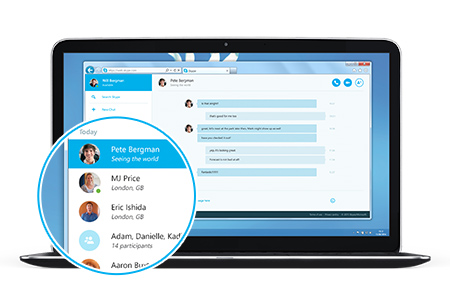 Skype for Web is an important step for Skype as we move towards implementing the technology to make Real-Time Communications (RTC) on the web a reality. But just as importantly, we're doing it because the hundreds of millions of people that visit Skype.com every month told us they want to call and IM when they visit our website. We know how critical it is for you to get to your conversations – and Skype for Web helps you get connected anytime., Company said in blog post.
Skype improved the Features of searching. Let you can search people and group on Skype very easily. Skype web has the timeline view to find existing conversation and searh new one. Its great for all your conversation type which works like a charm in Chrome, Safari, IE and Firefox. Don't forget to install the plug-in before you make or receive your first call.