Android recently launched new version Lollipop 5.0 and it gives the unique feel to the users. It is promising more security than the previous versions of the Android operating system. It is important to get more secured device in this threaten world. Android Lollipop have new lock screen and the system also having the Advanced smart lock feature. Now one more security feature it promises to secure the Entire phone data by Encrypting the Phone. Follow our guide on How to Encrypt Android 5.0 Lollipop device for security purpose.
Phone Encryption encrypt the files, apps, settings and accounts everything inside the phone and to decrypt the data you need to give pattern or password you gave while you power on the device. The other way to decrypt the phone is to perform the factory data reset which erase all the phone data.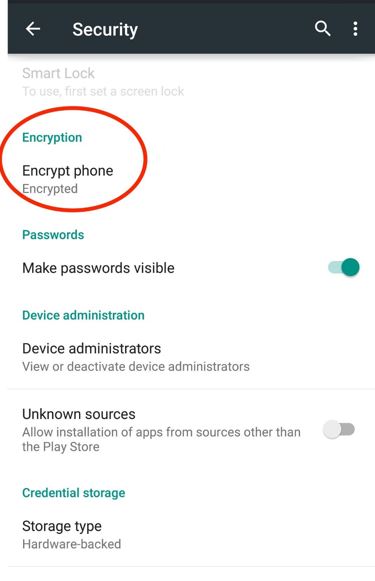 All new devices will come with the Encryption enabled by default. But if you want to Enable the Encryption in existing Mobile phone, you need to upgrade your older version to the Newer version i.e. Lollipop and then you have two options available to encrypt the phone data.
Encrypt Phone after updating the existing Android version to Lollipop
1) The first and easy working method to enable encryption is from the Settings > Security. Inside the security you'll find the Encryption option and by tapping on Encrypt Phone you are forced to Secure your Phone data but as this entire encryption process may take hour its recommended to fully charge your phone before going through this steps otherwise you may loss your data. This entire process time depends on the data you already have in the device.
2) Another method of Making the encryption of device though Factory reset. When you'll do the hard factory reset then your device will work as the brand new Lollipop phone and encrypt entire phone data. Enable factory reset by tapping the Settings> Backup & Reset > Factory Reset.
It'll take some time to factory reset the phone and assign the new function of Encryption as it comes with the new Lollipop devices.
Note – For Above two methods to work you need to First Upgrade your Existing version to Lollipop.
Start upgrading your phone to the Lollipop to make it more secure than ever !