Mi Fitness monitor and Sleep tracker band, launched in India at the price of Rs. 999. Fitness band helps to track your daily activities and detect the fitness level of your body. It tracks the distance you walked and calculates the calories you burned. It helps you to improve the daily exercise and give you healthier life style. Mi Band Available in India at affordable rate and Registration starts from 28th April on Mi Official Site.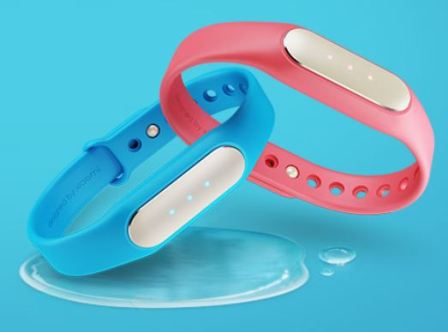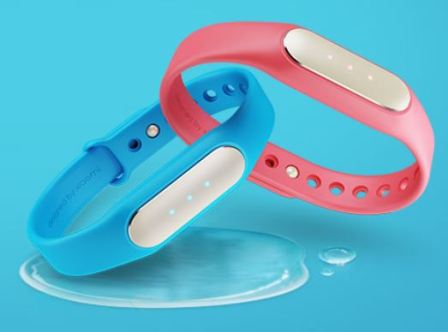 Wear the Band in the morning to your hand and let the Fitness band monitors all your footsteps and creates the detailed report of your physical moves. It has the Automatic sleep monitoring which analyzes your sleep quality. It has the Following Key Features and functionality support.
Mi Band Key Features:
– Fitness monitor & sleep tracker
– Sleep-cycle smart alarm
– Unlock your Mi phone without a password using Bluetooth Low Energy (BLE).
– 30-day standby power
– Water resistant (IP67)
You can Also sync the Band with App and track your fitness and sleep activities to help you improve your lifestyle. You can sync it with Bluetooth and also share the daily fitness report with your friends.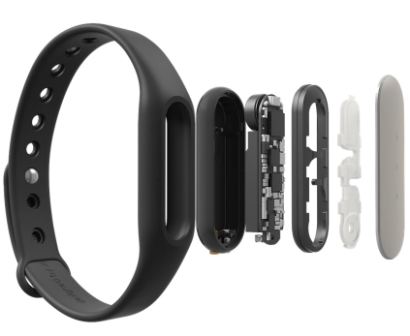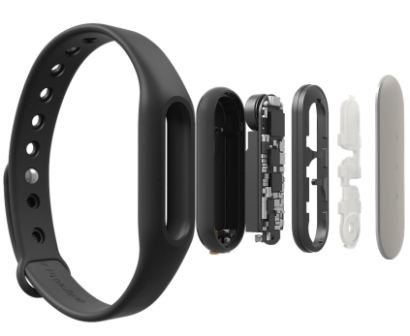 Mi Security Feature –
It has the great Mi band security feature, let it identifies you only and someone else tries to unlock the smartphone will be prompted with pass-code. It will be linked to your Mi account and enhance the security of your personal data.
Incoming Call alert –
Mi Band sync app let create the alert when the phone call is not been picked up within certain amount of time.
Wake Up Alarm Alert –
Smart Alarm wakes you up 30 Minutes before the alarm goes off. It wake up gradually and naturally from deep sleep. So when alarm sounds you are ready to jump start your day
Meticulously made in a 12-step process –
The 1mm thick aluminum alloy core surface is manufactured using a 12-step process. Compression molding, polishing and sandblasting give the metal core a smooth texture, while CNC milling adds shine to its edges. Three indicator lights, each 1 mm in diameter, are created using micro-laser perforation technology. Made up of 91 holes, each 0.02 mm across, each indicator is injected with UV adhesives to prevent dust from penetrating the device.
Suitable for sensitive skin –
The band is made of TPSiV – one of the world's best thermoplastic elastomers. Its outstanding anti-UV, anti-microbial, and anti-allergic properties mean that it's unlikely to irritate even the most sensitive skin. It is soft to the touch and fits snugly for ultimate wearing comfort.
Xiaomi Mi Band has the 30 days Battery life after the full charge and its four time longer than the regular fitness bands. Mi Band is certified IP67 water-resistant. You can locate your Mi band within your Bluetooth range by Light up. Interestingly Mi Band is tested tougher with Heat cold, drop and corrosion.
If you Like Mi Fitness Band features and wants to get the one then register on Mi official site and make the device yours in just 999 Rs. It will be available in wide range of colors.
Note – Xiaomi Mi Band, Only 1000 sets available for purchase (Register First to Get the One !) – Register Now