Famous Japanese display manufacturer step ahead and announced the Ultra HD 4K display for the smartphones. It is size of 5.5 inch and has the 806ppi pixel density. It will be fitted on the newer wider screen smartphones.  It was reportedly noted that the Ultra-HD (4K) Sharp IGZO screen with 2160×3840 pixels resolution scheduled for the production in 2016 .
It is very common that lots of the newer smartphones equipped with the 2K display of 1440×2560 pixel resolution. It would be great and gonna cost more for sure as it promises the Ultra HD display. It was also rumored that the Sharp, making the 8K, or 4320 x 7680 display for the Apple.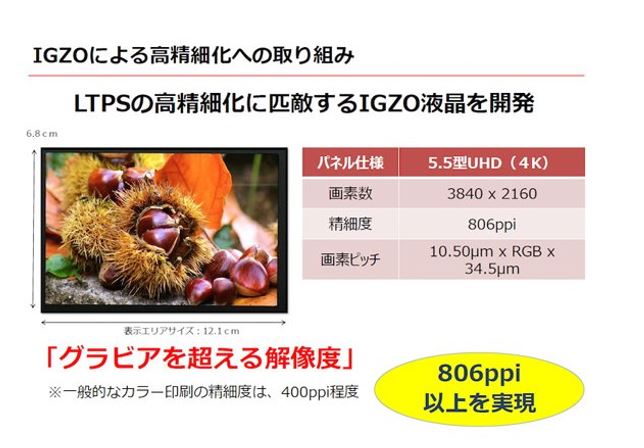 Sharp focused on making the smarter ultra high resolution display for manufacturer. None of the display manufacturer yet created such awesome high definition display and it would be interesting how people react the new unveiled Display. Still Specific date is not yet confirmed, Let's wait when Sharp manufacturer push out the news to us. However LG also working with the plastic flexible OLED display and Samsung's Semiconductor and Display Technology gave hint on QHD display.
This is the Sharp vision by the Sharp display manufacturer. New Ultra HD 4K display gives the new smartphone user experience in coming years. Stay Tuned for more upcoming buzz.