Whatsapp is the most loved social media messaging Application used across the worldwide and People stay connected with each other internationally, without any cost by using Internet connection. Whatsapp Introduced new Feature for iOS Smartphone devices. If you are using iOS then then its good news for you. If you are using Android version then you don't need to worry, it'll be available soon to Android as well.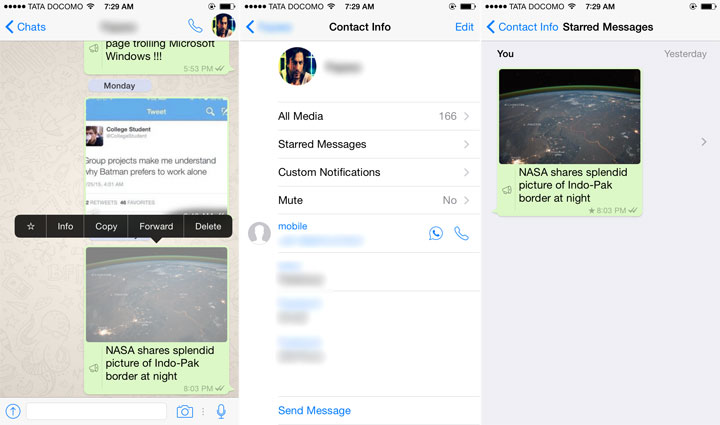 This Whatsapp update come with build number 2.12.7 Version of Whatsapp. Android, Windows smartphone user have to wait little more to get the feature. Now you can Set the Important messages apart from all the common messages and you can access within seconds when you need.
Suppose someone sends Account number or any of the Id then you can Bookmark it for later use to get it faster. Check the Steps how you can get the Whatsapp for iOS Operating System. Download the Latest iOS version from official site to get use of the latest feature
What's New in Version 2.12.7
Starred messages: Now you can tap and hold on any message in a chat to star it, so you can easily find it later. Go to contact info or group info to browse starred messages for a given chat. Starred messages also appear in their own section in search results.
Whatsapp which is acquired by Facebook doing most frequent changes and user loves the way they are providing the most useful and handy feature for faster digital lives.