On February 19, 2014 Afternoon Facebook announced to buy whatsapp for $19 Billion cash, stock. Facebook reached definitive agreement to acquire whatsapp and includes $4 billion in cash, $12 billion in Facebook shares and $3 billion in restricted stock units will be granted to Whatsapp's founders and employees over next 4 years. It is the biggest internet deal in total $19 Billion. As you know Whatsapp application software is the popular mobile messaging service and people everyday 24/7 remains online. Usage of text SMS message minimized as and when Whatsapp came.
People loves to stay online on the move and rapid use of whatsapp badly affects the facebook usage. whatsapp having Over 450 million monthly users and 70% of them active on given day and adding over 1 million new registered users per day.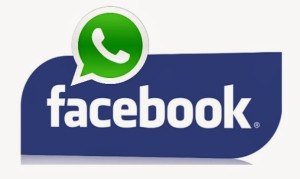 Acquisition will improves the high serviceability and leads to more user engagement. Whats app will be continued to operate within Facebook like Instagram. WhatsApp is on a path to connect 1 billion people and its valuable.
Mark Zuckerberg,  founder and CEO of Facebook said. "I've known Jan for a long time and I'm excited to partner with him and his team to make the world more open and connected."
Jan Koum, WhatsApp co-founder and CEO, said, "WhatsApp's extremely high user engagement and rapid growth are driven by the simple, powerful and instantaneous messaging capabilities we provide. We're excited and honored to partner with Mark and Facebook as we continue to bring our product to more people around the world." Headquarters will remain in Mountain View, CA. Jan Koum will join Facebook's Board of Directors and Facebook's existing Messenger app will remain as it is and WhatsApp's brand will be maintained.
Thanks.