Checking originality of document is essential if you want to publish your own document or article. Researchers, Students and teachers usually requires to check the writing content duplication percentage. If you are blog owner or research student and want to publish the article with minimal copied content then just use the Plagiarism checker websites, which checks your content online and gives you results instant. Use the below Top Duplication checker websites and make your work unique and Plagiarism free.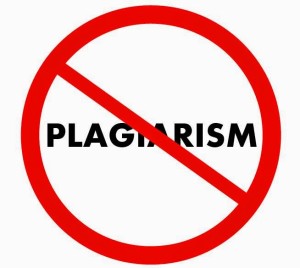 http://www.duplichecker.com – Copy text or upload your theses, essay or report file and clean your content of  Plagiarism.
http://smallseotools.com/plagiarism-checker/ – Copy and paste your Text in search area to check for duplication.
http://plagiarisma.net/ – You can check for originality by URL, Upload file, Copy-paste content.
http://oaps.eu/– It is having largest search database. Upload your File here and let it gives you the wel formatted HTML report containing copied fragments with highlights.
http://www.plagium.com – Allows to check URL, File and Text.
www.copyscape.com – Allows to check the copies of your page or article on the web.
www.plagiarismchecker.com – Enter different search phrases in search box and also having the Google Alert facility.
Other Cool Plagiarism Checker Web services are as below.
www.dustball.com/cs/plagiarism.checker/
www.searchenginereports.net/articlecheck.aspx
www.articlechecker.com
www.plagiarism-detect.com
http://turnitin.com/
www.writecheck.com/static/
www.plagscan.com/seesources/analyse.php
www.plagtracker.com
www.plagiarismdetect.com
www.scanmyessay.com
www.percentdupe.com
Just go through the above mentioned links and few of them allows cool features like allows to upload the entire report work or document and checks for the duplication contents online and highlight the copied part such that it becomes easy for us to made the changes.
Some of the above allows to check URL of the website or blog article online for unique work and as a results it displays the fragments copied in the documents along with the total fragments and also displays the Title and keywords of that fragments.
Start analyzing your content and improve your writing skills to make the docs 100% original.
Thanks for your Time.