Nowadays smart phone used by peoples everywhere on the move and peoples can't live without their phone and they more frequently checks their mobile for social network interaction, phone calls and smart applications. If you are one of them and get addicted with smartphone and want to distant yourself from smartphone then now you can. Researchers of university of Bonn in Germany developed an app which measures your phone usage and monitor each activity on your phone.
Yeah It is the nice mobile software for anyone who wants to minimize their phone usage. The App named Menthal stores each your interaction record like when you open the app, Use the app, talk to the person, text the person and how much time you spent with each of them. This all data get stored on application vault.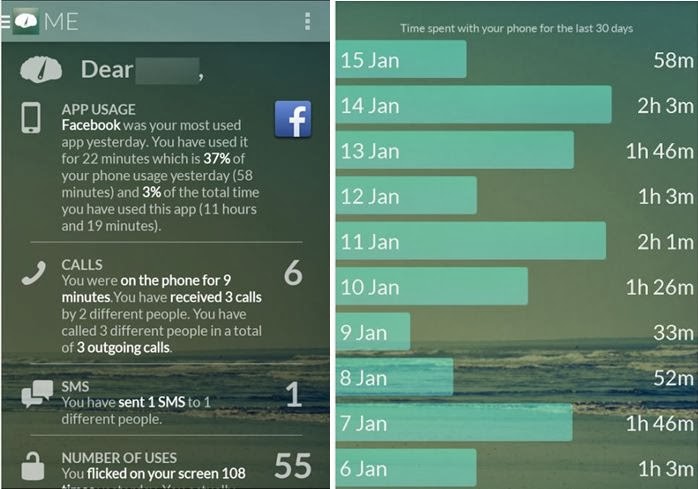 With this app you can identify which application is used by you more frequently and by which you are more addicted and then Menthal application software gives you the detailed chart as above how you spend your time with smartphone in hours. Afterwards you can control yourself from using the targeted application and minimize your phone usage and can concentrate on other important works 🙂 This application requires Android 4.0 Or above.
Use More Android Applications and make your phone smarter, get Google Android Apps which helps to get more from Google android products.
Hope you'll find this app helpful. State your views below on this article.