Lenovo First flash sale for the newly launched full fledged A6000 Plus and A7000 got tremendous response and company is back with one more flash sale via the flipkart. Lenovo managed to sold out the lakh device in first flash sale of A6000Plus in just 15 minutes. A7000 smartphone also sold out lots of devices in limited time span. If you have not registered yet for the next flash sale which is scheduled for 12th and 13th of May, go and register first to get the device on Flash sale.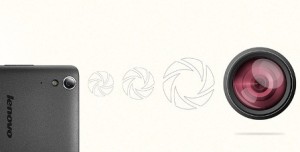 Registration lines are open for both the Stylish masterpieces from Lenovo. Both Lenovo A6000 Plus Specifications and Lenovo A7000 Specifications are quite awesome and fits the users multimedia needs. Check the Registration and Flash sale date announced by company.
Lenovo A6000 Plus Registration up for the 12tth May 2015 sale.
Sale date – 12th May 2 PM
Flipkart Link – Register now
Lenovo A7000 Registration (May) open till 6 PM 12th May
Sale date – 13th May 2PM
Flipkart Link – Register now
Fans are super excited to get their Lenovo Multimedia advanced Featured rich device via flash sale on Flipkart. Register now and stay available before flash sale hit the online store. You can Also check the Both A6000 Plus and A7000 specifications if you need.