India's largest Online fashion retailer Myntra known for the Fashion products for the Men, women, kids. It has the largest collection of branded clothes, shoes, watches and much more. It was noted that the Flipkart acquired company Myntra rumored to shut down by 1st May and Move the Business over the Mobile app.
Company step forward to make the Myntra one of the best online Mobile app based retailer. Its the biggest buzz as online fashion retailer going to forward its business only via the mobile. Currently Myntra draws the Majority of the traffic (80%) from the mobile and 70% of sales from its mobile application for various devices. Flipkart also boost the selling by 60% by their mobile application.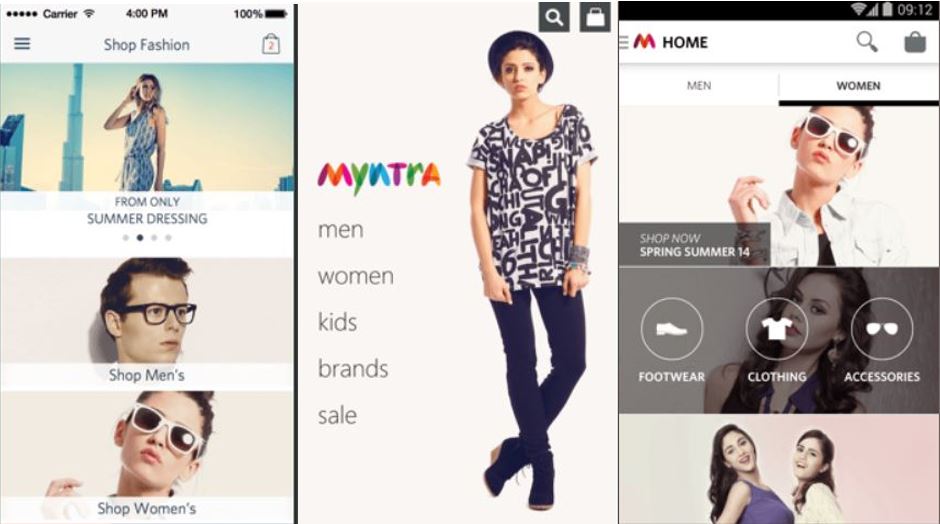 As per the Reports stated in the TOI, Myntra co founder and Head of Flipkart Mukesh bansal, stated.. "we are (Myntra) 100% focused on mobile and making all our investments on the platform going forward". As per the sachin bansal, co-founder of the Flipkart, Desktops weren't giving the much return on Investment compared to the few years ago.
Its the Trend now a days to Purchase the Items online via the mobile applications. People prefers on the go purchase as they making quick decisions and plan to get the run time. So it would be better to order it via the Online Store application. Now a days better smartphones came into the market which handles all the tasks by higher processing power as personal computer. Myntra also provides the Store related mobile application For Android,Windows and iOS platforms. Flipkart will also follows the same if the Myntra experiment goes well by adopting the mobile e retailing method.