The Smartphone device OnePlus One which is well known by its unique feature and acquired Design award 2015. Fans are awaited for the most demanding Operating system CyanogenMod 12S. Chinese manufacturer's Co founder announced via the Tweet that "CM12s just passed certification today. Thanks for the patience, expect rollout in the next few days."
As of Now OnePlus One running on the Cyanogen 11S based on Android 4.4 update. Everything is perfect except the Android and It has the High demand from fans that Manufacturer comes up with the New update for smart device.
It was earlier expected that the CyanogenMod 12S update arrive on March 27 to the mobile users but it didn't happened and Company managed to push out the OxygenOS, which was built on 5.0 lollipop and other added features like improved battery life and new gesture control.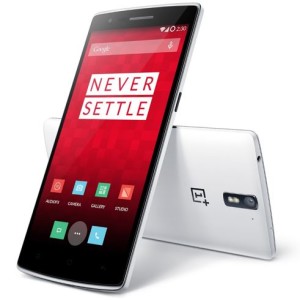 As Update passed out the certification, Within next few days CyanogenMod 12S update will be available to the OnePlus One devices. On the official blog CyanogenMod, company confirmed that the work has commenced on the Android 5.1 Front. CyanogenMod 12S will improve the Permission controls and privacy features. It also has the several bug fixes. Many users faced the Problem as battery drains and other notable bugs but finger crossed for this new rolling out bug free update.
Its recommended that Charge your smartphone properly before updating it and Update via the Strong WiFi connection.