Facebook social networking Giant which has the Trending section available to the Right side of the profile. As of now it has the Top 10 Trending Phrases or keywords generated by the Natural language processing on social network. By clicking on such top stories link. Users find the interesting stories related top sharing on the Facebook.
As per the Leaked images of the Facebook Trending section, It has changed with the Trending news. Below the All news sections few more categories like Politics, Business, Science and Technology, Sports, Entertainment. If reports are to be believed, Facebook is testing the News feature in the Social network.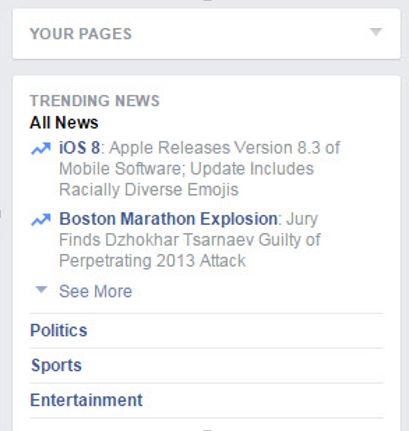 Users currently see the Trending as shown in the image below with 10 trending topics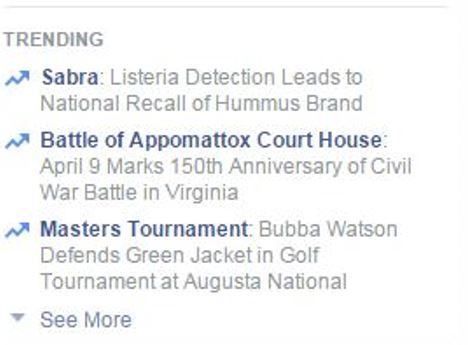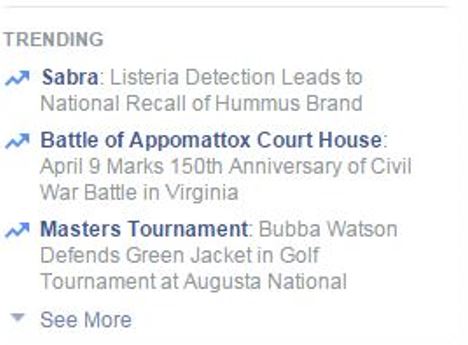 Sources close the the Facebook says that the clicking on such category display the related top story on each category and it does not change the way trending topics appears. Categories are not the replacement of the Top 10 Trending topics but its addition to that as appeared in image.
If categories linked to the News, it would be the interesting place for the users to get top latest news in each category right inside the Facebook Profile. How do you see the Trending in your Account ?
Image Credit: AdWeek