Lots of Bloggers struggling through their blogs to Index and Rank quickly by the search engines and some of them failed to rank better because of the poor on-page optimization. This article helps you to add your Website or Blog to the search engines to be Index faster and you would see your posts in the search results. If you are newbie blogger and wants your blog to be index very fast by the search engines, then add your Website URL to the Directories of the Search engines. So web spider crawls next time and add your site to the search result database.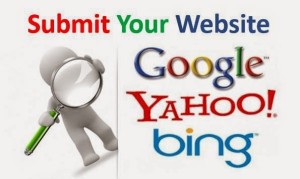 Submit URL or Website Homepage to the Google search Engine:
Move to the Google Add URL tool by the Webmasters and submit your New Blog if you have one and you can also add your existing Website URL. Google adds this submitted URLs and Updates the Existing URL to the Index. Add the captcha shown in the Image and submit the Request. On the next crawling it would be effective and available to the search results.
Submit Your Site to the Bing:
As you used the Webmasters tool Above use the Bing Submit-Site-URL tool in the same way and let the bing will come and visit your site after sometimes.
Submit Site to the Yahoo! :
Head to the Yahoo Submit Site Tool. Here you can add your web content to the Yahoo search index and the Yahoo Directories. 99% of the online content populated through the free crawl process from the several billion web pages.
Hope you got How to Request any search engine to crawl your Website Faster than normal. Thanks and comment below to Discuss and state your views on this Article.