TextNow is the very popular service developed by Enflick Inc. team. Enflick is the company since 2009 founded by the two computer engineering graduate students. Enflick team made the two core products named TextNow and Touch. Both the products are popular worldwide and used by millions of users across the globe. TextNow is the Service which helps you to make call, voice mail and messaging for free by assigning the Unique Text Now number. You can make a call, text or voice mail to your friends and family members and number can by used anywhere within USA and Canada. It also let allows you to Send/receive picture messages and form texting group.
Text Now Application is application and service available for each Mobile and computing platforms including iPhone / iPod, iPad, Android, Kindle, Nook, Windows phone and Windows Desktop. Download the TextNow application specific to your device and get the dedicated phone number to your device. If you Don't have the Phone then you can use the TextNow via the Computer device.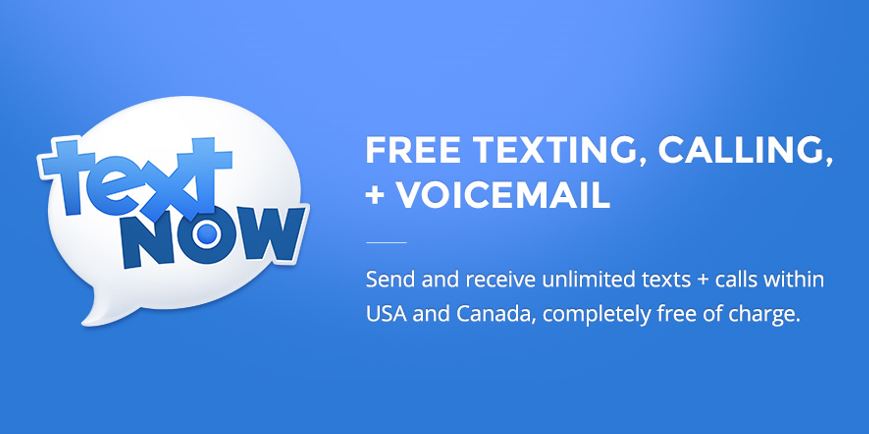 Enjoy the Unlimited Texting and incoming calls with TextNow Wireless plans starting at  $18.99 per month and say goodbye to expensive mobile phone plans. You can also purchase the LG and Samsung TextNow Powered device to make use of it. Just Download the App and Login in any device using the dedicated number and let the conversation synched automatically and you can use your number anywhere.
Text Now Features –
Make and receive voice calls for free
Make/receive free unlimited voice calls with other TextNow users
Picture messaging and Texting group
Call and Voice mail forwarding
Easy conversation synching.
Works with/without Wi-Fi
Use Phone number on Phone, Tablets and computers
Emotions support
Use customized ringtones and text tones along with vibration
What you get in TextNow Premium plans –
TextNow available as a premium with Tall, Grande and Venti plans. If you fall in love with Textnow by making daily use then TextNow premium service is available to you as cheapest Monthly plans and helps you save over $500 your first year and say goodbye to expensive phone plans. Use the TextNow with your own device or purchase the TextNow powered device to get full advantages of the TextNow phone call quality. View the TextNow Wireless Plans between $18.99 to 39.99 per month.
Millions of people tried the TextNow Free Application on their Windows, Android and iOS devices. Give it Try to Enjoy free calling and Messaging. Get your Device Specific TexNow App and start enjoying the updated improved version of TextNow