Till now there was the problem with train travelers, they some times miss their destination because they can't find surrounding views of cities inside train and miss their destination and might reached next to destination. Sometimes they sleep well in train and missed out the station. So here is the solution which gives you an alert when you reach near to the destination.
Android application developed by the Columbus Again which named Rail Alarm. Download android application in your mobile and select the train which you want and set the Source and Destination for the stations. Set the Alarm according to your choice.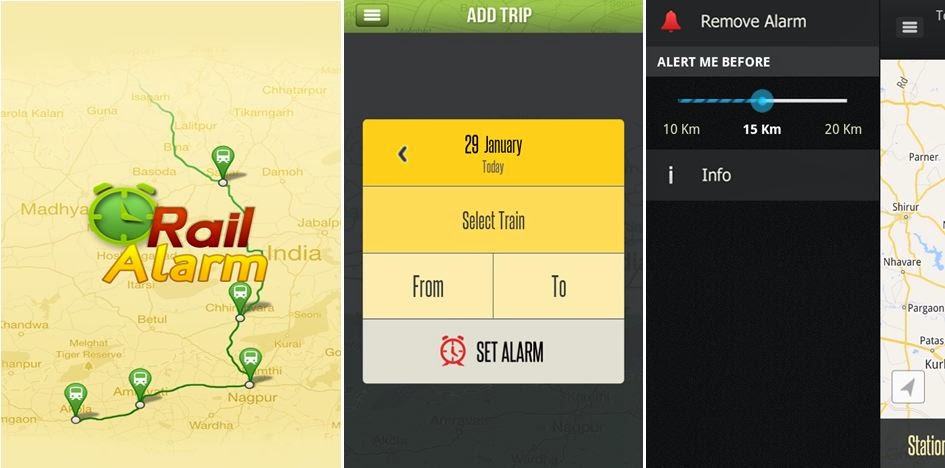 You can set alarm which alerts you before 10Km-15Km-20Km to your destination based on your choice. Enable the GPS locator inside your mobile which gives you the current location of your train and also gives you the detailed Google Map view to guide about the next stations. So left all your worries whether you are traveling in train first time or going to new place by train. This smart application software let you know the destination on or before time. It'll also acknowledge about distance and time remaining for your destination.
Hope you'll love this application and make your journey safe and effective with this smart application.