Adsense is the very popular Ad monetize program by Google. Advertisers who wants to promote their product or service, signup through Google Adwords program and decide how they want to display ads according to Banner and link ads size and then also specify how much they want to pay per click, when user click on their Ads. So Advertiser decides the CPC amount as per the competition they had. If the competition is very low then they pick the lowest budget and CPC to well perform the ad in less budget. Its the basic idea on how advertising happens.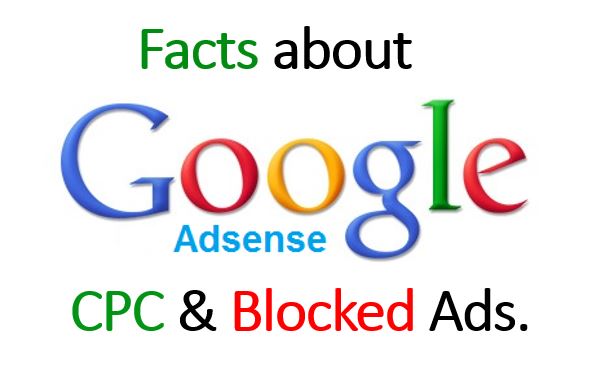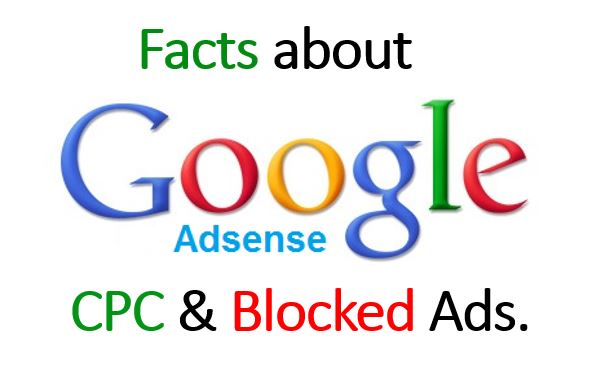 Now lets move to the point on some real facts about Adsense Ad serving and why you should not block the Adsense ads even they are of low CPC. People sometimes gets the low CPC (0.01, 0.05, 0.08) when user click on the ad. But getting low Adsense CPC does not mean that you are not displaying the best Adsense Ads. Its upto google how they display Ads. But i want to recommend you check Several reasons for Irrelevant Ads Appear on your Page. By Following this guidelines you may allow your site to display better Adsense ads. Its all depends on Niche of the blog on how you get the CPC (Cost Per click) but you have to make sure that you are not blocking any pages in robots.txt for Ads to be appear.
Adsense Never Display Irrelevant Ads if you use Ad. Targeted Niche –
Adsense Ads are displayed on your website according to the Niche of your Blog contents. So, if you are having the very high quality and competition niche then you gets the best relevant ads to your content but if you are having the very worst niche that not targeted by any of the Advertiser then chances of getting relevant ads are quite low. Which in turn gives you some random low quality Ads to your blog. So Its best idea to pick the high quality Ad. Targeted niche.
Not Relevant Ads. Means not High CPC –
When your site displaying irreverent Ads due to the worst content on the blog then you might not get high Adsense CPC because there is no Advertiser related to your content. Adsense Serves best Ads to the relevant content such that it have more chances to be clicked by viewers. Even you won't get the high Click through rate (CTR) because people only interested in Ads which best fits the blog content and interest.
People Claiming that they are getting High CPC after blocking the LOW CPC Ads but the fact is that they are Getting high CPC due to the following reasons
High quality Ad. Targeted Niche (Help to serve high competition ads.)
Traffic from the USA, UK, CANADA (Advertisers Spent more on that Traffic)
Traffic Directly from Search engine (serve most relevant content Ads.)
Type of the Ads Used in the Blog (Mixed Image and text give high CPC)
Ads served based on User Browsing History.
Larger Ad unite always gives more per click (Cover major area of blog)
Lesser Ad unite gives better CPC (AD unite loaded first in blog have high Advertising Cost) –
Don't Trust me – Try it Out by minimizing Ad unite per page.
Note – If you Have Blocked the Some of the Adsense Ads then you might face the following Issue.
Blog Run Out of Ads –
Your blog might run out of Ads if the Advertisers budget get reached the daily limit and if you blocked some of the Ads even they are of low quality then there is no chances to be appear those ads when your blog not serving any Unblock ads due to budget limit of Advertisers. So you gets the less pageviews even your blog had the maximum traffic. So its recommended to display All the Ads in your Worst Niche to Maximize Pageviews and Revenues.
I had experience on the Same. Once i blocked all the Low quality ads on my blog then i got the notification from the Google to Unblock all the Ads that i have blocked such that they can serve better ads related to contents of the posts and niche. I then unblocked all the Ads and realized that it gave me more pageviews. So i think my blog was not serving the ads at the end of the day when Advertisers budget limit reached.
One more thing i learnt is That, We are Blocking the Ads categories Even they are not displaying in our Blog and far distinct from the Niche type. Those ads are served only when nothing is to be served by Adsense. So its better to allow all ads such that we can't run out of ads and can maximize the revenue.
Hope you got better understanding on Adsense CPC and Ad serving. Give your Ideas on the Same. Any comment would be appreciated !