Nikon Corporation, Japan which is well known for its camera devices announced new Most demanded Camera with high tech features inside. Company launched new Nikon 1 J5 camera device which has interchangeable lenses. Its the extremely portable, lightweight camera and fastest continuous shooting with AF.
Based on the research by Nikon its the world's fastest continuous shooting with AF at up to 20 fps among all the digital cameras with Interchangeable facility. Company tested using the 1 NIKKOR VR 10-30 mm f/3.5-5.6 PD-zoom at the wide angle position in single pint AF area mode and it was discovered that It also has the world's shortest shooting time lag among digital cameras with interchangeable lenses. Research as of 2nd April 2015.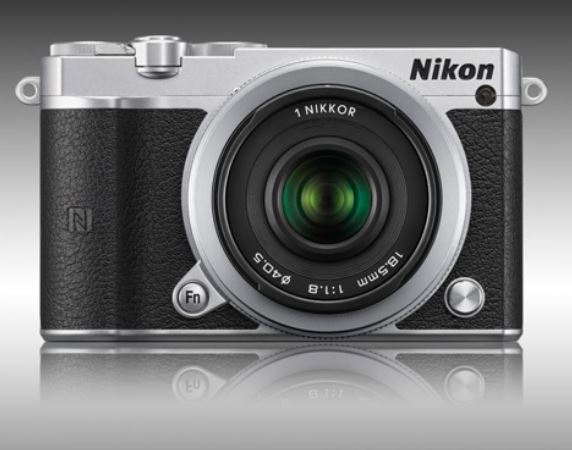 Its the improved version to have better quality output image for moving objects. check out the Advanced features and specifications of it.
Nikon 1 J5 Specification –
20.8 million pixels
Backside illumination CMOS image sensor
EXPEED 5A image processing engine
1037k-dot LCD monitor with touch control
86-degree reverse angle and tilt the monitor up 180 degrees
Noise reduction
Able to record 4K movies
Equipped with more shooting functions and effects
NFC feature
Dedicated Wi-Fi Button to make the connections with smartphones and tablets
To make use of Wi-Fi facility make sure that the Wireless mobile utility app must be installed in smartphone or tablet. More features you can used by using the Function (Fn) button and have facility for self portraits by tilting LCD monitor
Nikon 1 J5 Price –
If you want additional Kit along with then it cost more.
Nikon 1 J5 price body only will be £349.99 / €439.00
Nikon 1 J5 body plus 10-30mm PD Zoom lens kit will be priced £429.99 / €539.00
Nikon 1 J5 price tag for the body plus the 10-30mm PD Zoom lens and 30-110mm lens will be £559.99 / €709.00
Nikon 1 J5 Accessories-
Below mentioned accessories included with the Nikon 1 J5 camera.
MH-31 Battery Charger
EN-EL24 Rechargeable Li-ion Battery
UC-E20 USB Cable
BF-N1000 Body Cap
Neck strap
ViewNX-i
Nikon 1 J5 release date is scheduled for the 30 April 2015.
Let us know your words on this Advanced device Nikon 1 J5, in J series