Nimbuzz, Mobile messaging company acquired by New Call Telecom company announced the new application to detect the caller identification and more on call management. Call detection app developed by the Indian developers team of 13 young people. App named Holaa! having the features like TrueCaller. It is having the call identification feature. Holaa! identify the phone number with Name, Photo and location information. Its easier to detect the new mobile user information while you get the call with unknown number. Holaa! also can blocks the telemarketing and spam calls.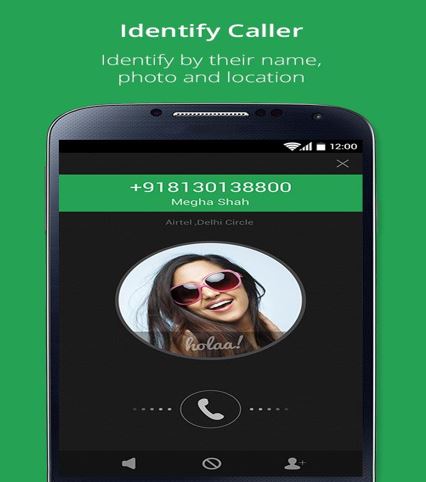 "On an average, 4 out of 10 calls on pre-paid mobile numbers are from unknown numbers, while 1 out of these 4 unknown calls is a spam call" Nimbuzz India CEO, Vikas Saxena said.
So Holaa helps them to detect calls and block unwanted spammy calls and people will find it useful after using only once.
Holaa! having the following cool features –
Call Identification along with name, photo email and location
Blocking call feature (unwanted spammy and marketing calls)
Smart search identifies the name, photo, email, location of person and all info get stored so it'll becomes easier to identify it again.
Fetching the updated photo from synced Google and Facebook account
Merged contact details
Other cool features like Activity analyzer, Missed Call alert, contact card, offline support for the contact that have already called you.
One important thing is that it'll never share your phone book contacts to the public.
You can use Holaa! in several languages includes English, Spanish, Arabic, French, Persian, Portuguese in Android mobile devices.
"Nimbuzz's technologies will be a key part of our vision of an integrated 'my digital life' ecosystem," New Call Telecom CEO, Nigel Eastwood said.
Download and Install the Holaa app to your Android device and review it by comparing it with the Truecaller.
Cheers !