Chinese manufacturer company Xiaomi to launch the new dual curved edge smartphone as per the GizmoChina update. Galaxy Note Edge is the one curved design but the Xiaomi took step further with two curved edge which allows to handles the notifications, calls, messages, social buzz on the curved sides. There is no update regarding the Xiaomi arch smartphone by the Chinese manufacturer but as per the leaked images of the smartphone as shown in the poster tells the upcoming ideas by the Company.
According to the GizmoChina, poster leaked online tells the Xiaomi going to launch the New world's number one dual edge curved smart device. People are excited about the Xiaomi Mi5 smartphone launch at CES 2015 and one more news update making the people crazy behind the Xiaomi brand.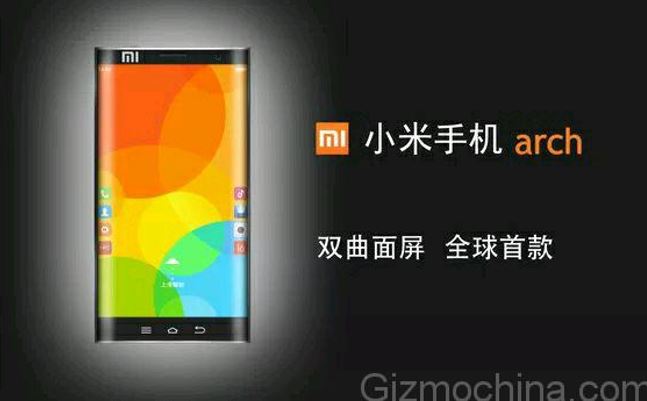 Xiaomi is the transparent brand and company trying to get more and more trust to get more value for the brand. Xiaomi also targeted the Indian market as India is the world's Third largest market to acquire the smartphones and will be the second largest in upcoming years. Xiaomi planned to launch the Mi series smartphone, Television and Fitness band.
Dual Curved Arch smartphone's specification and features not leaked but the device looks more promising with new idea and concept.